Canadian Festival of Spoken Word
The Canadian Festival of Spoken Word (CFSW) is an annual festival, produced by Spoken Word Canada in conjunction with a host cities organizing committee. The festival features the top talent in the national spoken word community. Each year the festival attracts more than 1000 people from across Canada.
The Canadian Festival of Spoken word required a website that was completely customizable by a non-expert user to reflect each year's festival theme. To accomplish this, the website was integrated with Drupal's Colour Scheme module. Using the module allows site administrators to easily change the color of links, backgrounds, text, and other theme elements. TM Design & Communications also designed the primary producer's, Spoken Word Canada's website.
Scope: Website Development, Template Design, Drupal, Photo Gallery, Website Colour Schemer
Website: www.cfsw.ca
---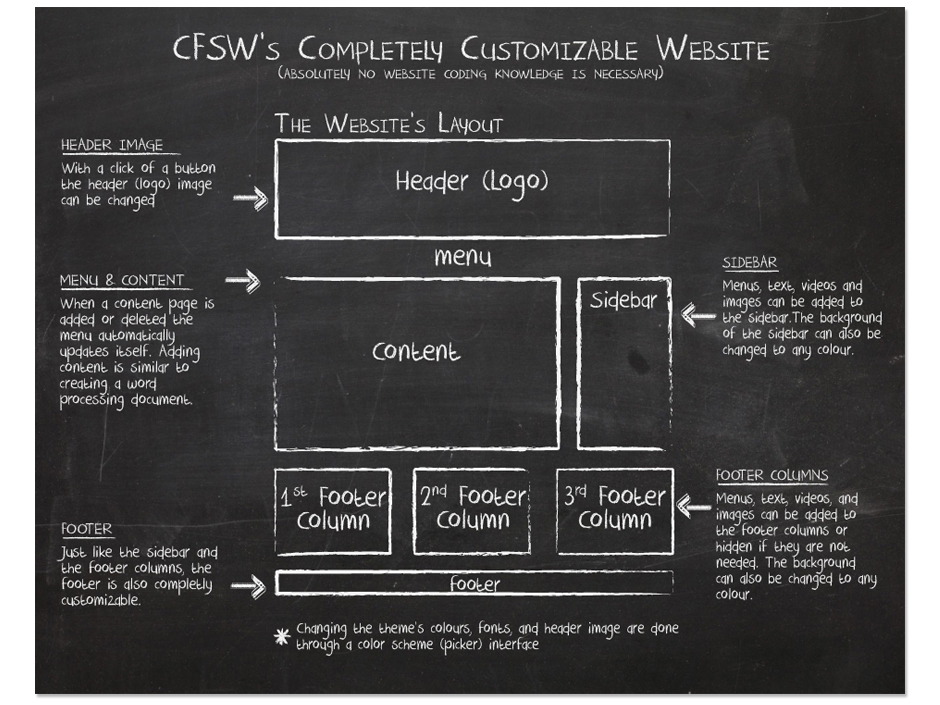 ---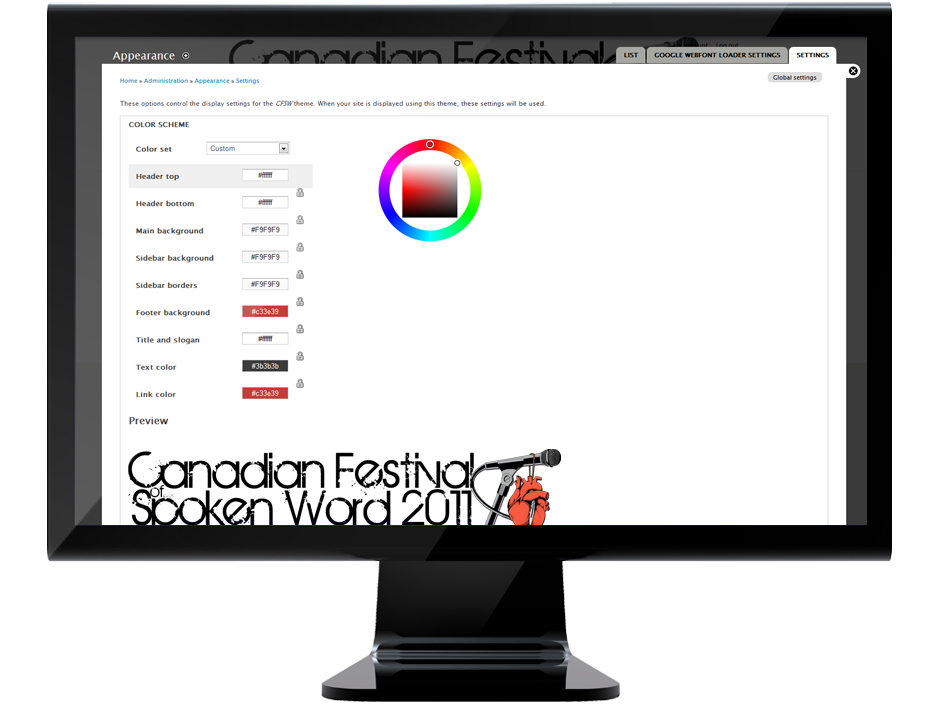 ---